the link zone
(and karoke bar)



While Chef & Cartman are singing their duet,
let me share some of my favorite links with you.
Don't forget to grab a drink from the bar before
you go!

Note: for those of you who don't already know, I'm known as ChrisA07 at all of these sites below, so it's not too hard to find me! :)
---
personal links
Danielle's Homepage - My wife's home for Backgammon, Canasta,
and computers!
Darkman's Homepage - Get out of the light, Carol-ann! Learn about
the Darkman!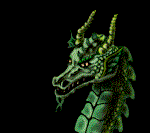 - Enter Delphyne's world of Dragons!
gaming links
Case's Internet Gaming Ladder - Ladder rating for your favorite
online games!
Internet Gaming Zone - Online games of all kinds. Even Flight
Simulator 98!
Mplayer - More online games. Sometimes you can find me here
playing poker. :) $$$
Kali - Even MORE online games. I occasionally play Netmech
here.
chat links
The Ultimate Chatlist - I've been known to visit here on occasion...
These are only a few of my favorites. I'll add and update on a regular basis, so be sure to refresh when you stop back!
---